CELEBRATED rapper Hechichamunorwa Mount Zion Kwenda – better known as Mizchif – died early Thursday morning after a long battle with ill health. Mizchif was in the process of recording his come-back album titled Still A Legend and was also due to judge at a South African talent search show called End of the Weak. In death, a few sketchy news articles and blog posts with the barest of information about his life, music and causes of his demise have surfaced. A terrible farewell to a trendsetting artiste. The People's Hub's Henry Makiwa examines his place in African Rap folklore.
I REMEMBER perfectly the first time I met Mizchif.
It was a particularly grey and chilly Saturday winter evening of 2002 in Harare, in the foyer of Zimbabwe's premier hotel, the Rainbow Towers – then known as the Sheraton. I was a green-horned intern at The Daily News newspaper, assigned to report News and Political stories. But my intemperate quest to make a mark constantly cajoled me to offer myself as an Entertainment reporter on weekends. "Tireless", you could have described a younger me then, but my assiduous efforts also often came with the benefits of all powerful press passes giving me "Access All Areas" rights at alluring functions and exclusive backstage arenas of concerts.
On that particular evening, Harare was abuzz with the expectant air of a big show as a clutch of Jo'burg-based TV stars were in town to promote the cable TV music channel, Channel O. Hogging the limelight of the stellar cast were "Miss Candy", Mbuso, Kabelo Ngakane and the beloved returning son, Mizchif himself!
Mizchif was being celebrated in Harare for making it to the top despite the fickle nature of the South African entertainment industry. Funky, trendy and vibrant, his YFM radio show was getting high ratings while his Channel O television Hip-Hop show, Nasty had made him an idol to millions of African youths tuning into the DStv satellite TV station.
Not a diva
I knew things would potentially get wild and busy from the growing crowd of fans and groupies milling outside the venue hours before the show, so I arrived at the Sheraton early to fix an interview with Mizchif – the celebrated Zimbabwean rapper, DJ and VJ (video jockey) who had put Zimbabwe on the global map by his sheer skills and transcendent talent. I met instead, Hechichamunorwa Mount Zion Kwenda – a laid-back, easy-going and unpretentious gent.
I had expected him to give me a short shrift of dismissal, refer me to the Channel O publicist or at least put up a diva act. This was after all, a guy who had just scored a major continental hit when collaborating with Kwaito star Mavusana on the track Summertime (whose video featured a bevy of pretty bikini-clad vixens). Same dude who had also shared the stage with KRS 1 and battled Jeru the Damaja.
The "Muface" I met, addressed me in Shona and chatted to me for some 15 minutes, before excusing himself to prepare for the evening show with the promise to meet after the weekend. Again, I thought he wouldn't honour his pledge, but come Monday afternoon, Mizchif showed up at our newsroom with a couple of presents for me which included a signed copy of his EP, Life From All Angles and a fresh Channel O grey fleece sweater. I treasure that Life From All Angles CD to this day as a bona fide Hip-Hop classic.
As the artiste, "Mizchif", Kwenda had won the respect, esteem and admiration of peers, rivals and fans alike. He hosted a Rap music TV show beamed across the African continent, boasting of production values and the professional feel on par with American programmes. He continued to spit and battle on underground Rap spots across South Africa, churning out an array of mixtapes and finally recording a hugely successful mainstream EP, Life From All Angles. And above all else, he gave a budding African Hip-Hop movement an endorsement and platform to express itself in different tongues and native styles without shame or a feeling of alienation at a time when many wanted to ape the American approach in style, delivery and cadence.
Place for Mizchif
The single Place for a Wife – featuring South Africa's 90s R&B songstress TK – from the record Life From All Angles broke into the mainstream charts, even though the EP had been recorded and distributed by a little known record label, Eargasm Records. It all fitted well with Mizchif's mantra and principles of staying true to the values of Hip-Hop and remaining independent.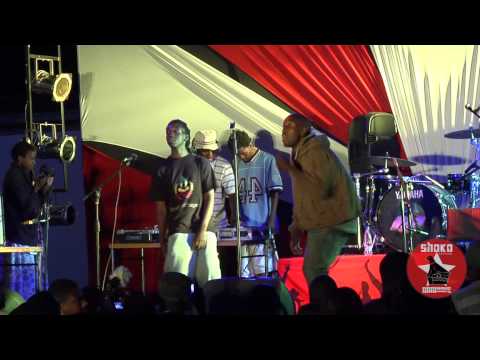 With the success of Life From All Angles came commercial endorsement offers and deals with Ghetto Ruff Records and later, Gallo Music. By lending his gruff vocals to projects of new acts such as the group Cashless Society (on the track Bring it On, off their LP African Raw Materials), Mizchif continued to rise to prominence along with the African rap scene that was brewing in the late 1990s.
Never one to be ashamed of his roots, he frequently brought Shona references to his repertoire.  Songs such as Zai Rakawora (whose chorus borrowed a children's playground limerick) showed his unabashed bravery at approaching his art. He also recorded Simudza Gumbo – a revolutionary call to arms chant from Zimbabwe's 1970s war of liberation – long before we heard it as a catchy mUnetsi and Godobori hook on Ghetto Slogan, or that very tame Tehn Diamond/Dhadza D effort of the same title. Later when Mizchif returned to Harare, he linked up with Marco Machona's RuffCut$ Records (which had just signed Afro-Jazz acts, Willom Tight and Mateo) to record the remix to Tight's hit, Hauna Mari.
Legend Returns
Though Mizchif came to be known as one of the formative rappers of the flourishing South Africa Hip-Hop scene of the late 1990s and early 2000s, he was not a native. He was infact born and raised in Harare's Fio high density location – also known as Highfields. His family moved to Syracuse, New York when he was 12 and there, a young Mizchif hooked up with a crew known as Soul Pack, and began rapping. He only moved to South Africa at 18, where he recorded his Life From All Angles in 1999.
After Life From All Angles, Mizchif's next album Supernatural (My Return) was released in September 2003 and featured the hit single Wonderful World which was his interpretation of Louis Armstrong's classic What A Wonderful World . The record was again a big success and was nominated for the Best Hip-Hop Album at the 2003 South African Music Awards. Soon after, Mizchif was forced to relocate back to Zimbabwe as both Channel O and YFM would not renew his work permit.
Mizchif later cited xenophobia as the reason behind his ouster.
"There was a clique in South Africa that included powerful celebrities like Bob Mabena who were against the ascendency of outsiders in the arts sector in South Africa, and also to the success I was enjoying as a presenter and rapper. They forced my way out," he told the Herald newspaper in Zimbabwe in an interview last year.
"It was sad that xenophobia became institutionalised and at the time everything was going on for me. I was a VJ on Channel O while at the same time a co-host on YFM with Rude Boy Paul. Channel O deliberately failed to renew my contract and the same thing happened with radio, so eventually I was forced to pack my bags and head home. I lost my job, I got divorced from my wife of many years and the pressure kept on piling on me," he explained.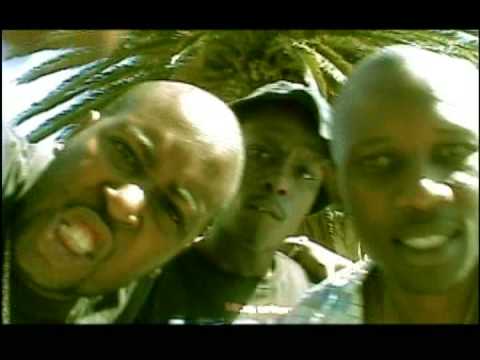 In death however, the people who matter have paid their tributes to Mizchif. From Kwaito legend, Mandoza, the Zimbabwean Hip-Hop community, South African pioneer, Amu ; and Nigerian star Mode 9 among many others.
For all of the gravel-voiced rapper gifts as a storyteller — songs like Life from all Angles are among the starkest tales African Rap has told. Real and raw, he narrates the struggles him and his family goes through as he sits in the "centre of a triangle", finishing off with a message for "struggling musicians need to put their shit from reel to REAL"!
I can't pretend that I knew Mizchif as a person, but as a fan, he sat on one of the of the triumvirate foundation pillars of Zimbabwean rap – the other two occupied by Metaphysics and Mau Mau.
We have lost a true legend.