NEW figures show that cases of child poisoning at home are increasing across the country with many being attributed to children eating brightly coloured capsules of detergents.
Recent findings have revealed that there has been close to 1,500 reported poisoning cases involving the capsules – known as 'liquitabs' – with 96 percent of the incidents involving children under the age of five.

Worryingly, a fifth of parents do not know how to help their child, according to a Red Cross survey. Research also found that more than 40 per cent of all parents with a child under 13 admitted to having no first aid training at all.

Joe Mulligan, the British Red Cross head of first aid education said: "We know that the vast majority of the incidents happen in the home, and because the cases involve minors, it's absolutely imperative that parents, carers or minders know the right thing to do.

"Simple steps such as noting the name of the substance taken, when, and how much, can prove to be vital. As soon as possible, one should call 999. It is also important to note that the responder should at no point make the person sick as this may further damage their throat or hamper their breathing."
Study
Findings show that in most cases of liquitab poisoning, 82% of exposure was due to ingestion.
Mulligan added, "Encouraging reports suggest authorities in some parts of the country – especially Scotland – are now providing cupboard catches for parents of minors. Manufacturers of gel capsules are also changing their packaging to include child resistant openers and prominent warnings.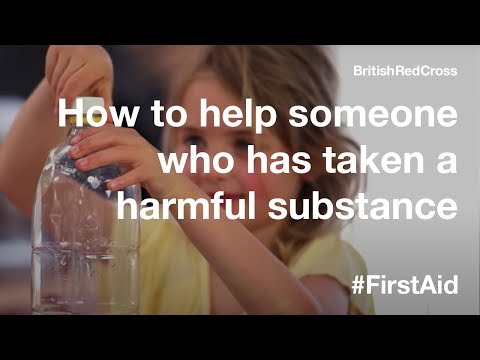 Last week, the British Red Cross updated its Baby and Child smartphone and tablet app which is free to download on Apple's iTunes store and the Google Play marketplace. The app is designed to equip parents, guardians and carers of babies and young children with simple and easy to learn first aid skills.
The Red Cross also offers a free online educational resource called Everyday First Aid on the charity's website.