FROM a peanut jammed up the nostril to a hand stuck in a Pringles' tube, a poll of UK parents has revealed an unusual raft of scrapes encountered by children.
The British Red Cross research showed one in ten parents said their child had pushed something so far up their nose it had become stuck, while a fifth of parents said their child had either lodged something in their ear or had a body part trapped somewhere, such as a head in railings or a leg between banister beams.
The findings came out as the hit children's educational television show about the human body, Operation Ouch, prepares to air for a second season this autumn.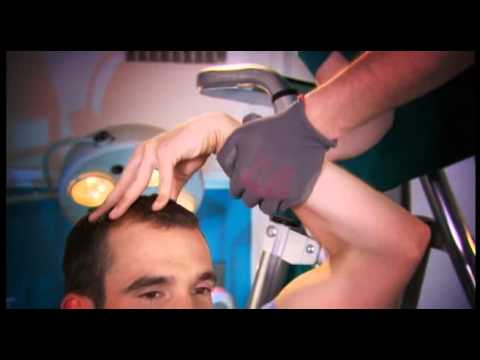 For the new CBBC series, Operation Ouch's hosts Drs Chris and Xand van Tulleken have enlisted the British Red Cross to provide first aid advice to some of the emergencies children may face.
Dr Xand said: "We have seen a whole array of accident-related injuries at work; on our travels and while shooting the new series of Operation Ouch. From a screw jammed up the nostril, to a potty stuck on the head, we know emergencies can happen to anyone.

"What's important is having the confidence to respond in such emergencies and knowing what to do or who to ask for help. That's why we support the Red Cross' calls to have all children in the UK taught first aid," he added.
Marking a great day
According to the new Red Cross survey, the most common items to be stuck up children's noses were beads, peas and toy parts, while the most unusual included an e-cigarette, a piece of ham and a plastic dog's bone.
The study marks World First Aid Day on September 14.
Watch the British Red Cross interview on Sky News this morning here.
Meanwhile a new Facebook app launched this week by the Red Cross aims to helps users see stark scenario of a knife attack.
The Witness app uses the information from viewers' Facebook accounts to help personalise the ordeal as it unfolds on a night bus.
The viewer will see a short film via the social networking site, Facebook, in which a young man is stabbed on public transport. The viewer becomes a passenger, a witness to the incident, and to the reticence of the other people on the bus to come forward to help.
This shocking dose of reality is being injected into first aid learning as part of a British Red Cross Life.LiveIt campaign.
The Witness app is available here  .
Words by: @pennysims and Nic Jones