YOU have seen them together before when they dropped 2011 smash hit We Are Africans.
Now Nigerian super producer, JJC Skilz and Zimbabwean crooner, Kazz, have linked up again on this summer's Afrobeats banger, #InternationalAfrican.
Fresh from being crowned International Artists of the Year at the Nigeria Entertainment Awards gala, JJC has launched his new single as he looks to drop a full length record to follow up his 2011 hit album, African Dream.
On #InternationalAfrican , JJC teams up renowned global producer/songwriter Mr.Green, who co-produced Madonna 's Grammy-nominated single Celebration. The icing on the cake is UK-based singer, Kazz who croons on the cut's hook.
Kazz has recently notched up a series of club hits since he announced plans of pursuing a solo career. JJC on the other hand is renowned for producing UK noughties grime Hip-Hop group, Big Brovaz, Liberty X as well as R&B stars Genuwine and Lemar.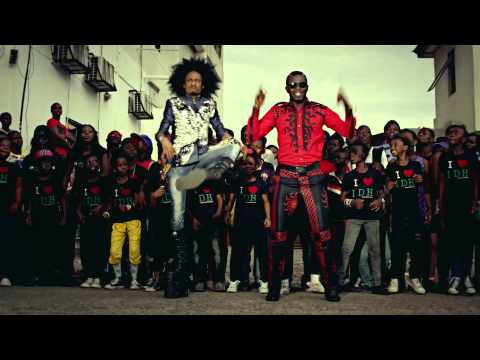 #InternationalAfrican is consistent with JJC's Pan-Africanist narratives having recently released the video to another Afrobeats hit, Afrikan Skank (above) late last year.
Words by @makiwahenry