MANY believe that these days it is impossible to make a living out of producing. One either does it as a hobby or a side job and others don't feel it is something to take seriously due to that fact that work isn't always guaranteed.
But is there any truth in this, and what else can music upcoming music producers do to survive in this new cut-throat environment?
Our Sarah "Sazrah" Hunt – herself a budding producer, picks up the phone for a transatlantic chat with American beat maker Ben Monroe.
Ben a.k.a Bevo xP  (1/4 of xP Musik), and has scorched the radio airways with a number of hot hits; and composed music for the MTV station, in addition to working with such heavy hitters as Rick Ross, Pimp C and Trey Songz.
Let's find out how he does it.
So Ben! When did you decide you wanted to become a producer and how did it all fall into place?
I started rapping at first in 1995 with a friend of mine name Myke Wayne. Besides, my dad being in the business already going on tour with Kool and the Gang, Color Me Badd, The Jacksons, Earth Wind and Fire!
Myke was the first person I ever made music with. We started recording a bunch of songs together then ended up getting into production in 1999.
Who are the biggest names you have worked with?
As a recording engineer I've worked with tons of people. I've recorded Rick Ross, Bun B, Pimp C, David Banner, Future, Lil Boosie, Trey Songz, Just Bleezy, J Marz, Blis, Jung Tru, Gucci Mane, Peetey Weestro, Ebony Eyez, Bobby Valentino, and many many more.
Listen to some of Ben's music below.
What is your secret to sustaining regular work as a producer?
I was taught 'an idle mind is a devils workshop'. So I stay busy by wearing many different hats in the industry. If I'm not recording vocals, I'm producing songs for people. If I'm not producing songs, I'm mixing songs. If I'm not mixing,  I'm doing consulting for several projects helping people get their music out and heard!
What advice would you give up and coming producers and artists?
Do what you love and stay consistent at it. Always remember why you are in music and why you do it. And the most important thing is keep God first and learn something new everyday.
Yes! I strongly agree! What is the biggest highlight of your career and do you have any regrets?
I've had several big highlights! One of my first ones was working with the Trackboyz on Ebony Eyez project. That was my first time doing some music for a major label. At the time she was on Capitol Records. Also around the same time I produced a record called So Serious for the All Stars feat. Styles P (from the Lox) that helped them secure a distribution deal with Universal. That was a while ago but since then I have had other great accomplishments but these are the ones that started it all when I was around 18, 19 years old (I'm 31 now)!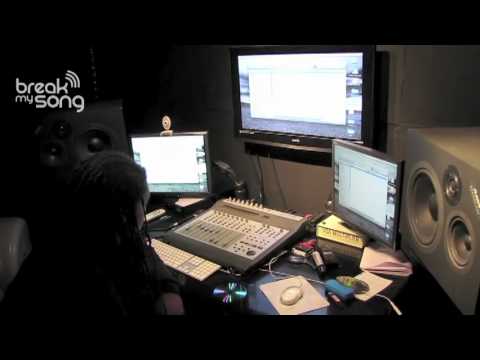 Any projects you got coming up?
J Marz, The Underdog mixtape, Bliss I Want it All mixtape coming soon, Peetey Weestro , Eyez Don't Lie mixtape coming soon!
Words by: @sazrah_producer