HAPPY NEW YEAR everybody! If you are reading this then you made it. Obiviously! *Antoine Dodson voice*.
We've got a trio of new videos from our world, to share with you and kick off this year's posts. Here goes…
Emmanuel Jal vs Silvastone – Wanekulu
This video is a sequence of raw shots of rapper Emmanuel Jal who has won worldwide acclaim for his remarkable life story; and his experiences as a child soldier.
Jal has made a name for his messages of peace and reconciliation, becoming perhaps the best known global personality from the world's newest nation, South Sudan.
I first met Jal after he stole the show performing his breakthrough single, Vagina, at the 2010 Africa Day celebrations at London's Trafalgar Square. Weeks later, an ever humble and generous Jal; and his manager – the lovely Kemi Davies – were to help me with an endorsement for the British Red Cross Refugee Week campaign I was managing.
It's most refreshing to see Jal in a party mood for a change as he teams up with his long time friend, the South London DJ,  Silvastone, on the Afrobeats party starter, Wanekulu.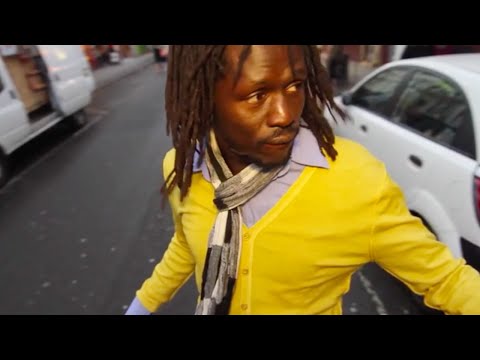 Already the two have taken their party across Europe and the US on a tour of Jal's latest album, the 16-track See Me Mama.
It was while they were on the road that the Wanekulu video was shot. Look out for some celebrity faces including the Ivorian football star Solomon Kalou, UK rappers, Blak Twang, the Tofu Tofu dancers from Mozambique (famous for their act in Beyonce's Run the World video) and the "Afroboss" himself,  BBC Radio 1Xtra's DJ Edu.
To purchase the album visit Gatwitch Records at: www.gatwitchrecords.com
The LP is also available on ITunes
Tehn Diamond ft Jnr Brown – Happy
We featured a track review of this tune a couple of months ago, but the official video was only put out in the past week (on New Year's Eve to be precise.)
There's no doubting that Happy is a dope track and this is thanks to delivery of the cut's performers JB and Tehn. Nonetheless, this latest video effort has all the hallmarks of its director's genius, the brilliant Nqobizitha "Enqore" Mlilo.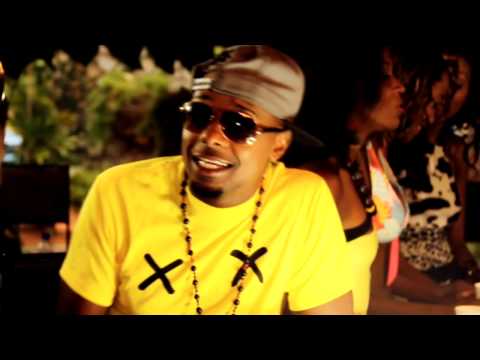 Nqo – as he's known around Harare – puts the shine on this superb video with crisp HD images, clean cut sequence trims and snappy visual effects which is the forte of his partner, Rufaro Dhliwayo. Both Nqo and Rufaro, also worked together for the production of what has been touted as Africa's first rap 3D video, Syink's Syn City.
Overall, the quality of the Happy video production translates to a hundred-fold retain in terms of exposure and audience reach, considering its forged in an country where Hip Hop music has zilch record label backing; and sits on the margins of the mainstream market.
Make a point to change this trend by supporting good music. Cop the Happy single on iTunes.
Sonniballi and Kazz – So Fine
To date, the most famous Ghana/Zimbabwe "collaboration" was the marriage between President Robert Mugabe and his late beloved and popular first lady Sally Hayfron.
That is before Pop sensation Farhaan "Kazz" Khan linked up with Accra's finest, Sonniballi for 2013's early Afrobeats front runner, So Fine.
The track was Santa's Christmas gift to the duo's fans after it was launched as a free download on Bandcamp.
A week after its launch So Fine is being featured on various radio and online charts; and has hit the number one spot on Ghanapromo.com .
Kazz told The Peoples' Hub, "When Sonniballi and I first met up, the energy was just immense. We really sparked off each other and I had such a blast working with him."
The pair is looking to jam some more together following a debut acoustic performance of the track of the track way back in September 2012 at London's Gold Coast club.
Get your free download of So Fine here.
Words by: @makiwahenry