ALL CARL wants to do before the world ends tomorrow – if the ancient Mayan prediction is to be believed – is to make people laugh.
Fresh from his tour of the US, one of Africa's rising stand-up comics, Carl Joshua Ncube will tomorrow bring his side splitting, KNK Show to Harare.
Aptly-named KNK for "Kufa Ne Kuseka" in Shona (the English translation to LOL – Laugh Out Loud), the gig is being billed as the biggest comedy night of the year in Zimbabwe.
Carl has just returned from a US Embassy sponsored educational comedy tour to the USA where he got to perform in a number of open mic shows in Orlando and New York's famous Gotham Comedy Club.
Innovation
The graphic designer and newly married funnyman is not afraid of technological innovation in his act, and has recently taken to publishing ad stunts on Facebook, in a unique direct marketing campaign.
He told The Peoples' Hub: "People all over Facebook are waking up to adverts of Carl's shows with their names on them and I just hope they find my spamming amusing and attractive enough to bring them to the show tomorrow.
"I want to share the special connection I have with my fans and so I have personally designed each advert that will go out to each and every one of my Facebook friends by the time the show happens tomorrow evening at Rainbow Towers, Harare," Carl said.
The KNK show features many highlights that include a crowd favorite character,  "AGENT263".
Below is a the official trailer clip for Carl's Agent 263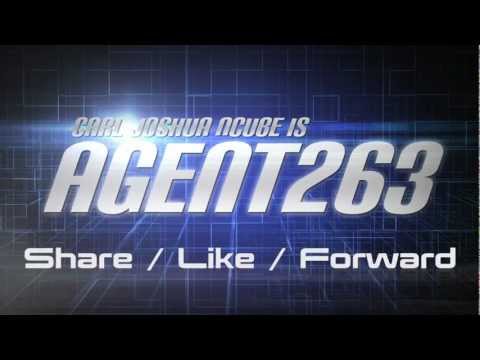 Find Carl on Facebook, Twitter; and for more information, visit www.carljoshuancube.com
Click here, for Carl's tour diary.
Words by: @makiwahenry