SO SYN CITY is finally out today, and I am eager to get this review out of the way so I can just get to enjoy the record without feeling the writer's guilt hanging over my head.
Gerald "Synik" Mugwenhi is a rapper who fascinates me a lot. I first acquainted myself to his music in 2010 when he put out his mixtape/EP Beta Version on the share site, ReverbNation. Needless to say, I was instantly hooked. So I hit up my brother Kudakwashe "Begotten Sun" Musasiwa to share the treasure chest I had stumbled upon; and immediately dropboxed him the record. (Long story. But you may get the whole picture if you view this interview which B.Sun did with Nafuna TV last week.)
Two years on, the Begotten One and Synik have linked up and produced what is a ground breaking record in African Hip Hop, with the release of Syn City this morning.
The Man
There is a world of a difference between Synik and the rest of his Zimbabwean Hip Hop contemporaries. No, it has nothing to do with his admittedly introverted demeanour, or him being a pint-sized poet with a penchant for playing his acoustic guitar at the drop of a penny.
Rather, this 28-year-old Kwekwe-born MC is a humble and polite gentleman whose persona goes much against the egoistic bravado that defines the hip hop culture as we have come to know it the world over. Again I refer you to that Nafuna TV clip to hear what Rufaro Dhliwayo, co-executive producer of Syn City, has to say about him.
The Music
Sonically,  Synik demonstrated on last year's spectacular double single release Find A Way/God Within, that he is not afraid to adopt instrumentation choices outside of the Rap realm, dabble with different song layouts, and most importantly, present his audience with big questions that have nothing to do with swagger, partying and clubbing. It is this originality and integrity that I believe won over B. Sun and compelled him out of his haitus to produce the new 12-track LP.
With a superiority in lyrical prowess and storytelling ability that is rare to find these days, Syn City finds Synik simultaneously blending acute detail with strokes of poetic impressionism.
Synik laces his debut studio album with lessons learned and memories plucked from his entire life, placing the microscope closer to the past couple of years, to share the harsh beauty and reality of it. You listen to tracks like Muripo and you get to know the artist and the man all in one breath.
It's nearly impossible to listen to this record and not feel as if it was produced for me. So now, lets unwrap the present…
The Album
1. Syn City (feat. Aura & Kito)
In the album's opening song, produced by Begotten Sun and F.T.R, Synik introduces himself and his home, Harare, the Syn City. Here, you will find B.Sun's entrapping signature mbira licks. R&B crooner Kito and poet Aura Mlilo a.k.a Mrs Enqore present the hooks in Shona and Ndebele. Mr. Enqore on the other hand, masterfully produces that unique video. The concepts of the visuals as you will notice, are borrowed from the 2005 Hollywood classic, Frank Miller's Sin City.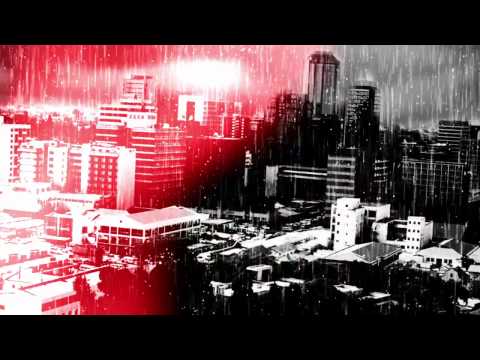 2. Chenjerera (feat. Jnr Brown, Kito & Aura)
Haunting mbiras and Karanga ngomas on this B.Sun-production, while Synik and Jnr Brown trade verses in Shona. This is the album's first single. I was privileged to hear this track in it's foetus, half-naked pre-mastered state, and I was really harsh in critique of  how it had been laid. I'm glad I did because the final product is one that will go into Zimbabwean rap folklore. Testament of that, is how it's already on heavy rotation on Zimbabwean radio.
3. Hamurarwe (feat. Kito)
An album stand out. Kito is just illuminating on the soulful hook, while the African American Gospel-esque piano underlay adds vintage to the track.
4. Before Dawn (feat. Prayer Soul, Tehn Diamond & Aura)
It takes big kahunas to get Tehn on your track if you are a Zimbabwean rapper. Since he put out H-Town Boy and SOTG 3, he has  – like Emenem – assumed a reputation of biting, chewing and spiting out fellow MCs  for fun on their own tracks. Here though, he flows – as my good Professor Arsene Wenger would say – "with the handbrake on". Overall, a balanced combo.
5. Power Cut (feat. Metaphysics, Jnr Brown & MC Chita)
Shades of that Jnr Brown/MC Chita 2010 street classic, The Kings Rendezvous here.
This is the banger for Syn City! Harare's Hip Hop pioneer, Metaphysics blesses the project when he resurrects his rapid-fire flow. Generator engine sound effects compliment Meta's vengeful cadence. Synik is next up on the M.I.C, cutting in his grittier side, while J Breezy brings in the "Harare South Ghetto" flow. The "Ambassador's Son", MC Chita reps "Harare suburban North" wrapping things up with gusto on the final verse. Bump this in the clubs, your ride with the roof off this summer, gym/jogging playlist!
05 – Power Cut (Ft Metaphysics, Jnr Brown, M.C. Chita) by ThePeoplesHub
6. Marching As One
This acoustic tune finds B.Sun and Synik alone with an acoustic guitar at Mt. Olympus studios. A full dose of Synik's spoken word persona alternative.
7. Afri-I-Can (feat. mUnetsi, Begotten Sun & Larry Kwirirayi)
After the slow burn of Marching As One, Afri –i- Can offers an unexpected rush of upbeat ngoma beats and hosho percussions. The song picks the tempo a notch up, presenting collaboration between three MCs and a poet.
The combo is a win with the track's potent, militant approach announcing a call to arms for Africans to take a hold of their destiny.
There are some surprises here. We get to hear B. Sun spit for the first time since he did Since '88  four years ago. And that rhyme beast, that flow monster,  mUnetsi comes in on some deep conscious and brash flow (in English!!!) showing a different side to his repertoire from the one on his latest EP, Chaminuka: Zimbabwe Superhero. The introduction of poet and blogger Larry Kwirirayi is quiet refreshing as well.
Synik – Afri-i-Can Ft. mUnentsi, Begotten Sun & Larry Kwirirayi by ThePeoplesHub
8. Muripo
A B.Sun production reminiscent of the DKR's Kudakwashe/Munyaradzi record. Heartfelt and personal vocal delivery from Synik.
9. Losing Sleep
There's redemption in the romance category on Losing Sleep, which succeeds as the record's most emotional number.
Guitar noodling courtesy of Mr. Marcus and Jnr Banton complements another personal cut from Synik. His dour vision of romance comes into view when he narrates his fleeting relationship with a girl of a different race while his peers judge. Relatable to me.
The real triumph here is Synik's song structure: verses and hooks collapse onto each other, rhymes pop up out of nowhere while the amazing production skills from the wonderfully named, Schwarzenegger "Squash" Mafarachisi puts the cherry on top.
10. Night Lights (feat. Karizma & Mic Inity)
Forget Winky D for a moment, Mic Inity is Zimbabwe's most innovative and versatile  Reggae SingJay at the moment. And he demonstrates it when lending vocals on the hook of this upbeat banger. Night Lights is another contender for the club scene and sees Synik trading verses with his high school classmate Tinashe "Karizma" Sahanga.
10 – Bright Lights (Ft Mic Inity & Karizma by ThePeoplesHub
11. Life I Chose (feat. Fungai)
In a time where hip-hop lyricism is dominated by luxury rhymes, it's refreshing to hear Synik give us some real flows, exploring himself and his life before us. Find out why and how he quit his job to pursue a career in rap.
12. Walk With Me
The outro is a bit low-key.
Opens with eerie synthes, then Synik steps in while thumping drums and then Jnr Banton's bass guitar comes to life. The twinkling keys inject some gravitas and Synik yet again delivers a scattershot examination of life and his career.
The Verdict
Coming out after Tehn Diamond's SOTG3 and mUnetsi's Chaminuka, these are exciting times for Zimbabwean rap.
I remember sitting for a late night Nando's chicken snack with B.Sun, Synik and Rufaro after a late night out in Harare last March to talk music and life. I didn't think for a moment then, that by today, I would be holding in my hand Synik's debut album.
So, I was admittedly skeptical of the blatantly obvious and deliberately punned title of the project , when B. Sun first hit me up on Skype while planning production of the LP. I was scared Synik risked falling prey to the "gangstas-turned-wanna-be-American" African rapper sub-genre.
To his credit, and that of the entire team around him, Synik  managed to deliver a product with the  sincerity that would make (us) Hip Hop purists proud.
Synik's stronger moments on Syn City are those when he taps into his roots, which he spits with such authenticity. Synik is from Kwekwe, home of the mighty Zig Zag band, yet it's hard to imagine anybody else being as worthy of an ambassador for Harare as he is.
I close my case.
SUPPORT GOOD MUSIC, COP YOURSELF A COPY OF NEW SYNIK ON iTUNES. (If you are really skint, download a freebie here for now: http://thisissynik.com/  … then buy the record when you get paid!)
Words by @makiwahenry