ONE of Africa's most anticipated Hip Hop records for 2012, Syn City by Zimbabwean rapper Synik, launches on Tuesday (14 August 2012) following the release of the ground-breaking 3D video of the title song at the weekend.
Producers of the 12-track project have set a count-down clock on Gerald "Synik" Mugwenhi's website, www.thisissynik.com, requesting visitors to pre-order the record on all the major online shops.
The video to Syn City – a reference to Zimbabwe's capital, Harare – sees Synik team up with two of Africa's most sought-after digital technicians, Rufaro Dhliwayo and Nqobizitha "Enqore" Mlilo to produce the continent's first 3D music video, viewable online on YouTube by selecting the 720p HD option and popping on 3D lenses.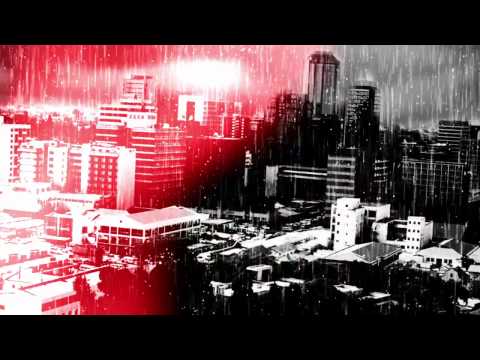 The audio project itself, was forged at the mythical "Mt. Olympus" studios under the watchful eye of legendary Hip Hop exponent, Kudakwashe "Begotten Sun" Musasiwa.
"This project represents the cooperative spirit of some of Zimbabwe's finest artists to create a piece of art that showcases our African beliefs of collectivism. At the centre of this record are at least 35 pairs of hands, and it's just a blessing to see it in fruition as it is now," Musasiwa, who executive-produced Syn City, said.
Bold decisions
Throughout the Syn City record, Synik boldly challenges himself when trading verses with some of African rap's heavyweights, from exciting "Nu school" lyricists Tehn Diamond and Karizma, ryhme beast mUnetsi, pioneers Metaphysics and B.Sun; and street favourites MC Chita and Jnr Brown.
Synik also enlists the talents of R&B singer Kito on vocals, bassist Junior Banton and poets Aura and Larry Kwirirayi.
Syn City, Synik's debut album announces the arrival of the poetic emcee who only this year quit his 9-5 job to pursue a professional career as a rapper in a fickle industry that sits on Zimbabwe's  capricious economy.
The 28-year-old had already made a mark after sharing the stage with UK rapper Akala at last year's Shoko festival before putting out a critically acclaimed double single Find A Way/ God Within (2011). He has also lent verses to the projects of the likes of Nigerian rapper Fecko the Emcee, Zambia's The Holsta, as well as the widely-travelled Harare lyricist, Outspoken.
Words by @makiwahenry