JUSA Dementor, the Derby-based producer/sing-jay this week premiered his new single, Hottest Gal, together with Roby G and Kazz from the Pop duo, BKay and Kazz.
Shot in and around Luton, UK, the video sees the three stars pursuing the same love interest who entices them just enough, before abandoning them for fashion designer Terry Gunz right at the end.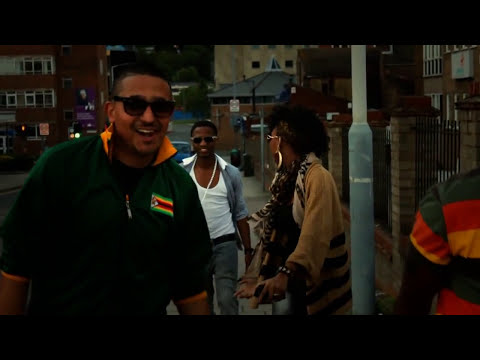 We spoke to Kazz, who produced the video this afternoon about the filming process of the project.
"It was all shot "guerilla-style". We just went for it with Jay (Jusa) and Roby; and were fortunate to have a great team of supporting crew, as well as Brenan Paul (who shot and edited the video) and Mr. Gunz who clothed us," he said.
The official Purple Hayzzz Riddim (pic below) project was recorded at Truckback Studios in Kingston, Jamaica, features the likes of Beenie Man, 90s Dancehall first lady, Lady Saw, Blacka Dan, and Jah Sent.  
Words by @makiwahenry